On May 21, 2005, the Windows Server SIG partnered with Computers Assisting People (CAP) Inc. for a special Server Install Fest!
Thanks to a generous donation of some Compaq P3 Servers from Sky Bank coordinated by Dan McMillan, and an equal number of Windows Server 2003 Enterprise Editions with 25 CALs from the local Microsoft office, we were able to have hands-on training - and for a good cause.
Paul Stork began the meeting with a look inside the server boxes.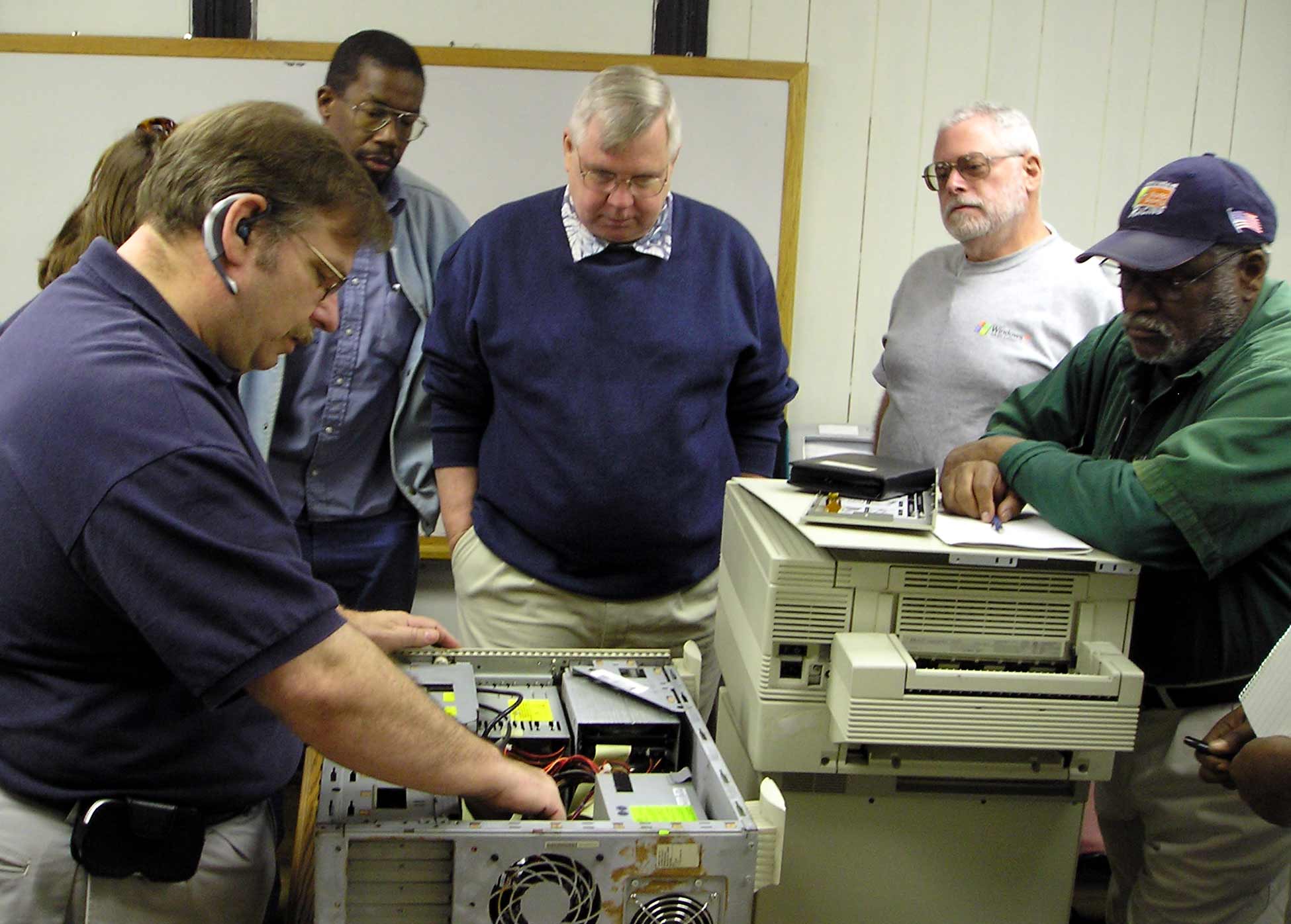 We had to decide on how to configure the SCSI drives. Most servers had 2 9.1GB drives. We could choose RAID 0 - to use the 2 drives to total about 18 GB or we could use a RAID 1 array to provide mirroring of the drives.

We also set up a "super" server with 4 SCSI drives to demonstrate RAID 5 striping. In this box we also installed 2 CPUs. Time ran out before we could get this bad boy running.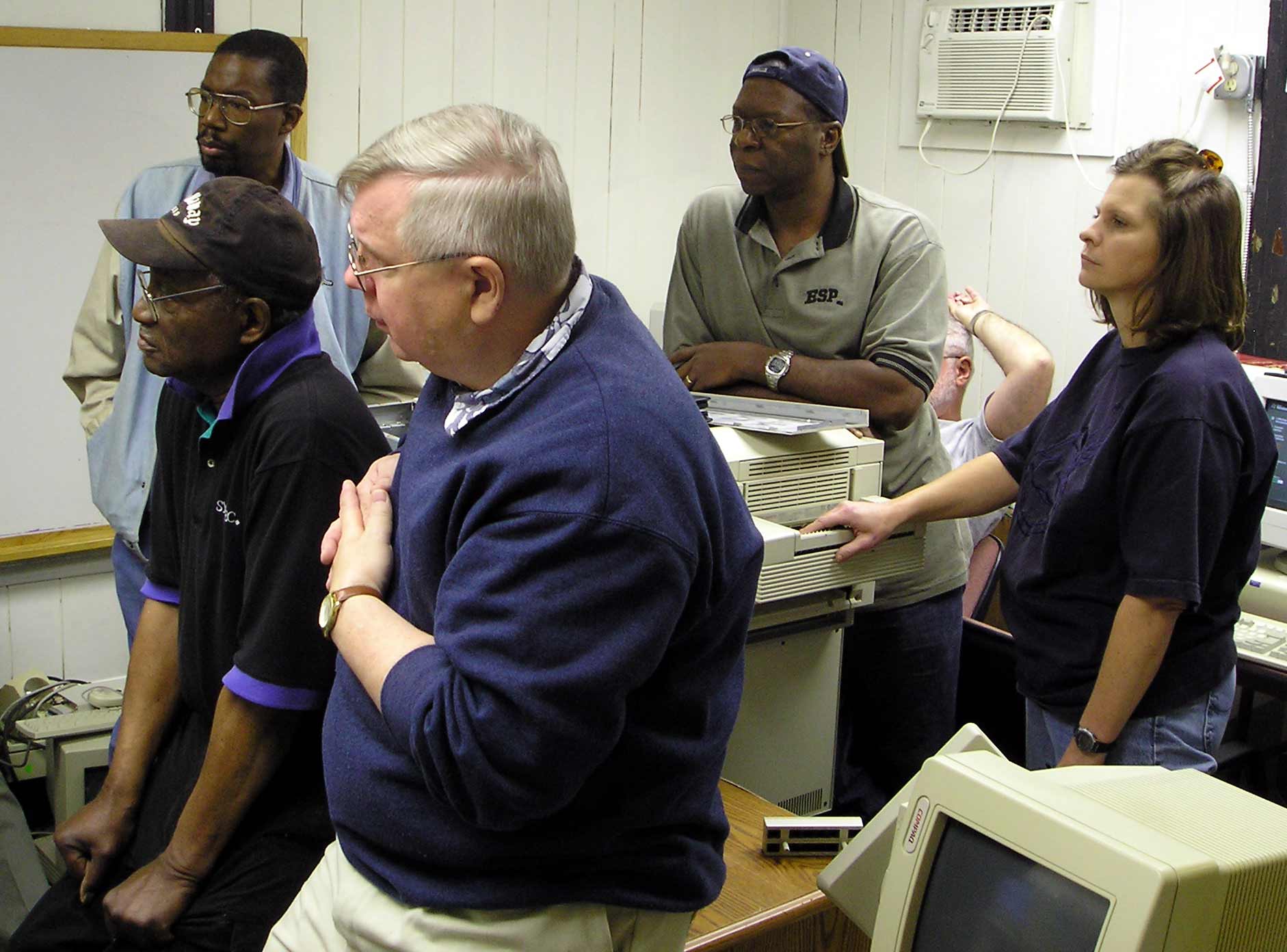 3 issues came up during the install. These Compaq severs predate Server 2003 and aren't on the supported list but were approved for 2000. The network card was not supported so we needed to download drivers. Also, the Adaptec card had issues - we expect because the external SCSI port was not terminated. Finally, the USB driver had issues because, surprise, these servers have no USB ports.

After Paul showed how to install, people grouped together around other servers and did their own installs. We then loaded SP1 until time ran out. OK, till the pizza came.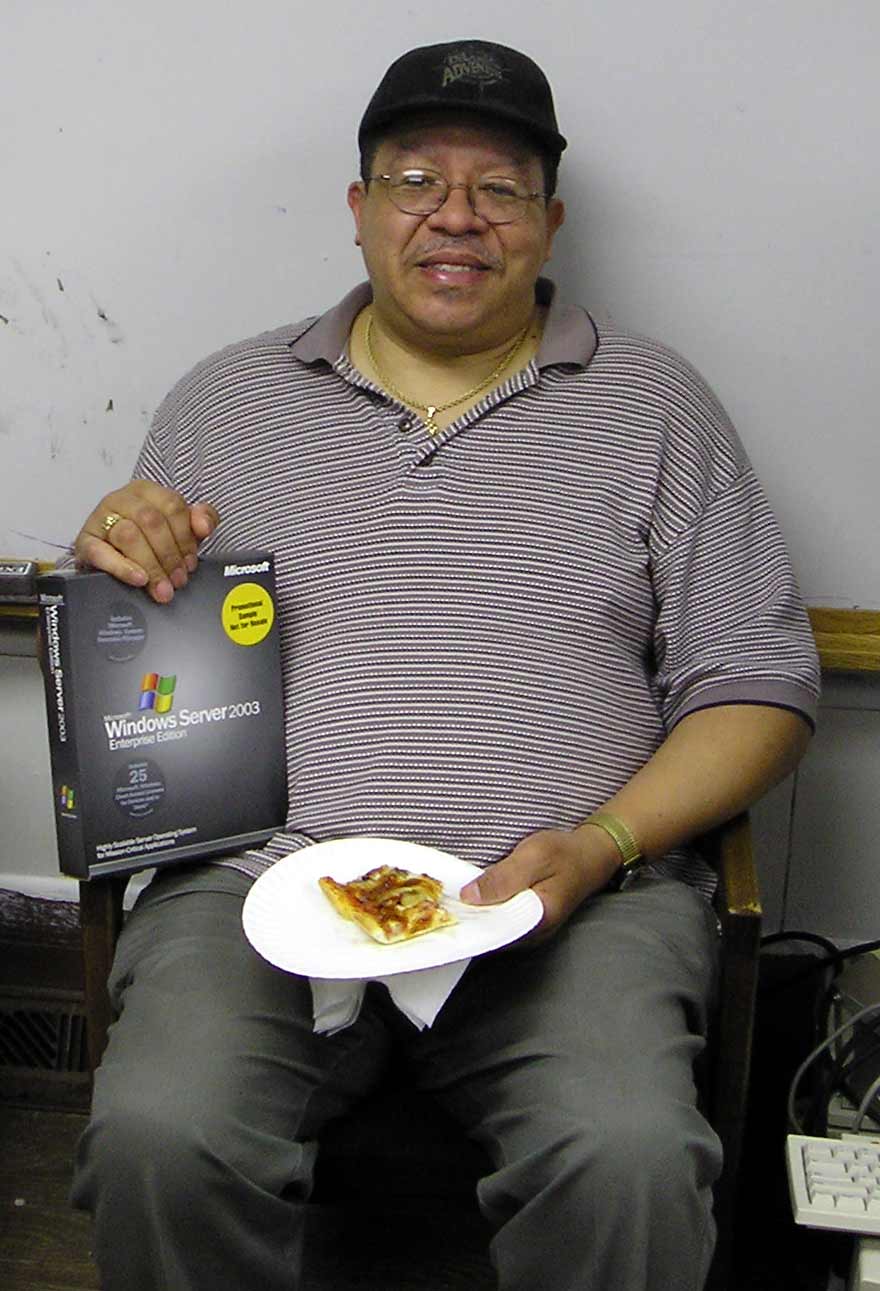 George Long knows you can't have a Server Installfest without pizza!




Once finished, the servers will be used in situations where CAP helps out various local non-profits. We will keep a CAP and Server SIG server for the next sessions.

The next session will be hands-on set up of the Active Directory and include admin tasks such as users, groups, permissions, etc. Subsequent sessions will be hands-on installations and tweaking of SQL Server, Exchange, IIS, Sharepoint, ASP and so on.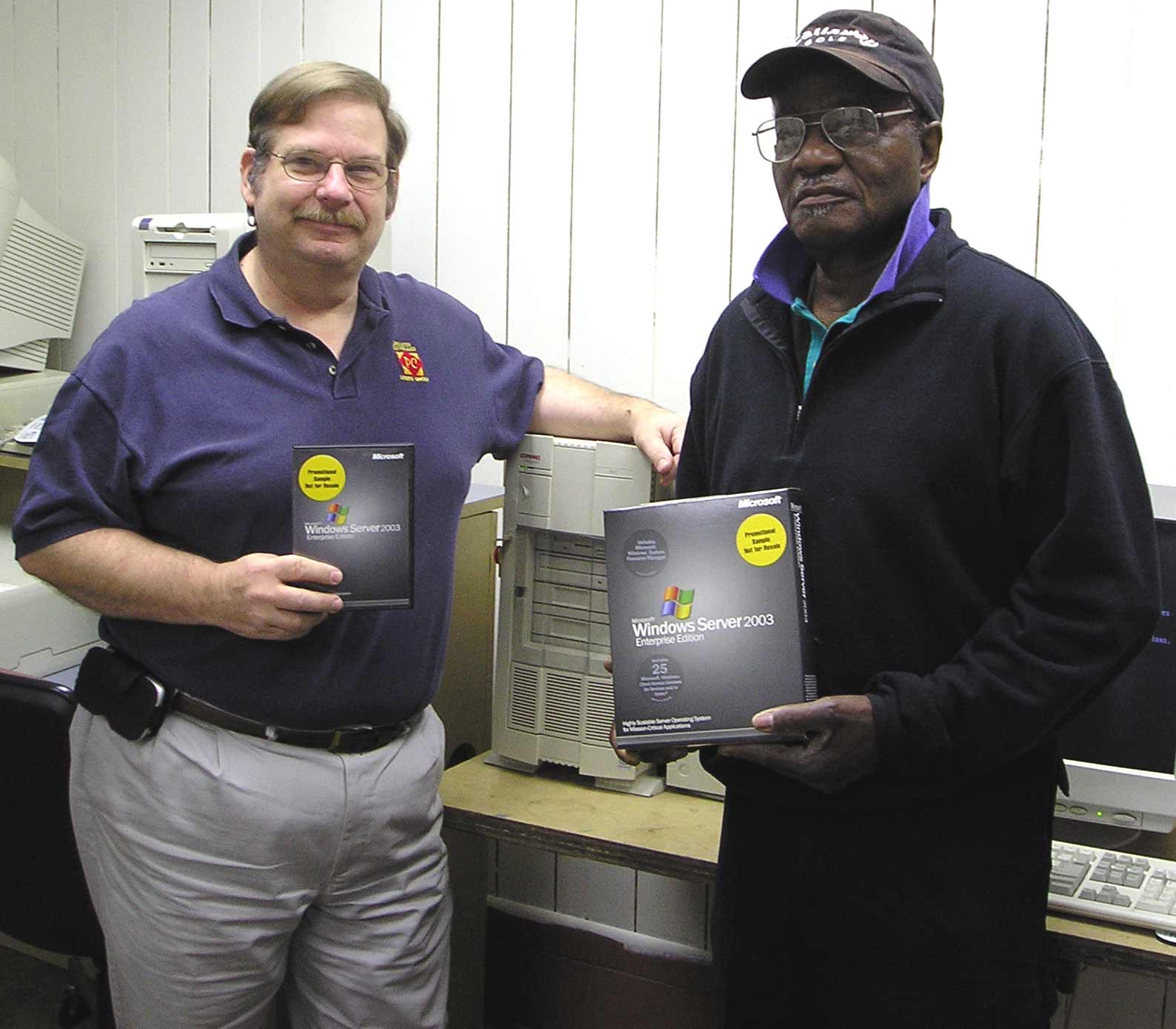 Paul Stork and Ken Eskridge holding some donated (thanks Microsoft!) Windows Server 2003



As you know, Server 2003 does not install or enable anything that may be a security risk - you have to install or turn on these features as needed. That's what we will do in future meetings.

If interested, make sure you are on the Server SIG e-mail list.

---
Top of Page