The common perception would be that a building with 42 miles of Internet cable would be a modern steel and chrome edifice. But there is nothing common about John Nottingham and John Spirk - or their new Innovation Center.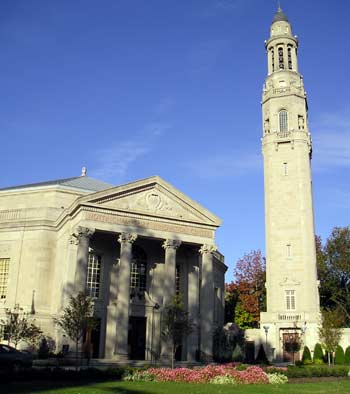 The First Church of Christ Scientist on Overlook Road, built in the 1920's, was destined to be demolished until Nottingham Spirk rescued the landmark and transformed it into their new Innovation Center.

On this morning a group of Neosa members ventured to the 5th floor where a former choir loft was now a mini-amphitheater complete with remotely controlled screen and shades.

As the crowd ooh'd and ah'd over the interior, the theme from the Phantom of the Opera and other tunes resounded from the huge, salvaged pipe organ. The organ has been programmed so that while a live human can still play it, it can play donwloaded music as well.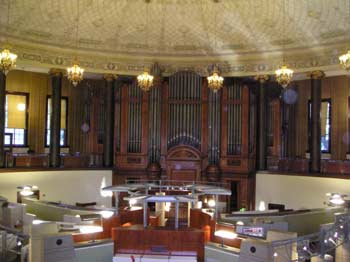 The pipe organ
They've only been in the building a couple of weeks but it will certainly lend itself to provide an environment for innovation.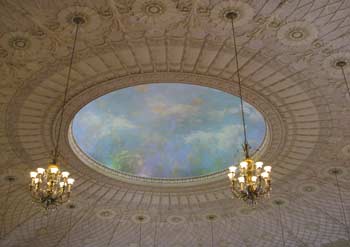 Looking up at the ceiling
They presented some of the now familiar Nottingham Spirk story giving a presentation on innovation saying - "That's our presentation from 1972 - now everyone's talking about it"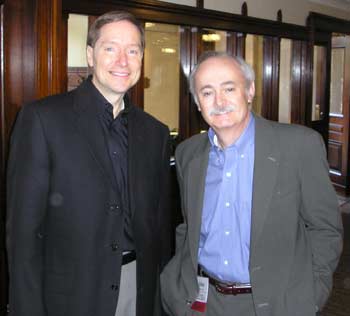 For example, if Henry Ford had asked the customer what they wanted they would have said "give me a faster horse." It took Disruptive Innovation - to create the product first. They have over 400 (420) commercialized patents and over $30 billion in cumulative sales.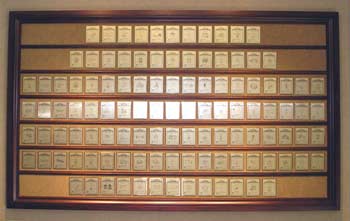 One of the wall of patents



The facility includes a focus room to test consumer reactions, workshops to create prototypes and test and plenty of peaceful yet invigorating space. The space is populated with items and images from mentors such as former teacher Viktor Schreckengost.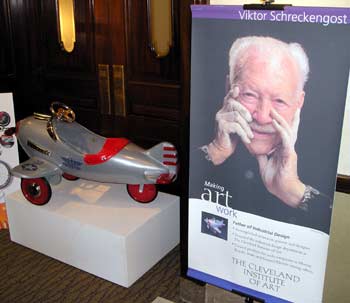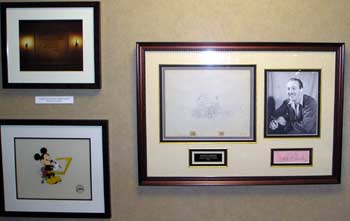 When a Neosa member asked how to handle the inevitable naysayers, they responded, "If there's a "devil's advocate" in the room, get rid of them. You need perfect harmony for innovation."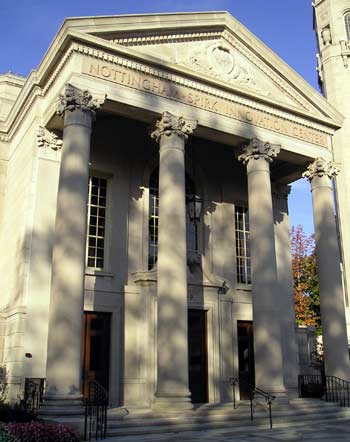 The amazing Innovation Center is the ultimate destination for such perfect harmony.
---
by Dan Hanson
---
Top of Page
Back to Events